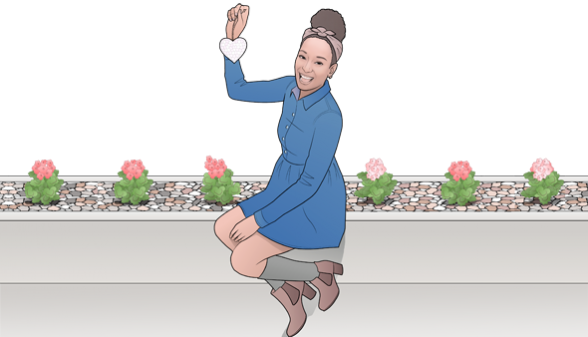 The problem is that, faced with so many choices, finding the dating site that is right for you isn't so simple. You could easily waste months trapped in a dating site where literally nothing goes right. You're being paired up with the wrong people, and something about a ˝vampire fetish˝ just doesn't seem quite right. This is not how you imagined online dating would be.
This is where Queek'd comes in. Queek'd is essentially a comprehensive directory of dating sites that matches you up with the perfect site that is right for you, your desires, interests and needs.
˝It's important to join the right dating site as it saves time and will give you better quality matches,˝ says Queek'd founder Elisa McLean, who started the dating site directory with her sibling Marcel.
Online Dating Sites Are Not One Size Fits All
Former dance teacher from Manchester, England, says the reason that many of us find it so hard to find our soul mate online is because we're not even on the right dating site in the first place!
Elisa found herself in a situation that will be familiar to many. She was single and ready to mingle, but didn't know where to turn online.
˝I was familiar with online dating but wasn't sure which site to go on for long term relationships and needed a bit of advice too. I searched Google for dating platforms similar to GoCompare.com but couldn't find anything; that's when the light bulb moment went off and Queek'd was born.˝
Queek'd Focuses On Serious Relationships
Elisa admits Queek'd is more focused on those looking for serious relationships than quick fixes. ˝Our plan is to detach traditional dating sites from the current casual hook up culture by providing a safe, honest and efficient platform. There definitely needs to be a platform that focuses on helping singles navigate their way through the online dating scene and Queek'd is it. We aim to change consumer behaviour for the better.˝
As well as acting as a directory for dating sites, Queek'd also matches users to the right dating sites. This is done using a fun, seven-question quiz that asks for a user's preferences.
With no lengthy forms to fill in, participants answer simple questions on how long they want to sign up for and how much they've willing to pay, plus any niche tastes (bearded, Christian single-parent farmers?). The information is then processed using a custom-designed algorithm, until a user is paired up with a dating site that is ideal for him or her.
So How Does It Work?
Each site is listed along with its top features, costs, as well as a 5 star score.
˝This is the new GoCompare of the dating world˝, says Elisa.
And it's not just comparison, or at least, it won't be for too much longer. Elisa's plan is to make Queek'd ˝the go to platform for singles that are serious about looking for love online.˝
So what can users expect? ˝We want to offer singles everything that they need to find their soul mate, from finding the right site to tips on keeping the spark alive when the time comes; and everything in between.˝
Find out more at www.queekd.com
Twitter: @queekd
Facebook: Queek'd
Out of creative text message ideas? Sign up for our FREE 30 day Texting Club with over 300 messges
Recommended for you
Speak Your Mind!
If you'd like a picture to show up by your name, get a Gravatar.