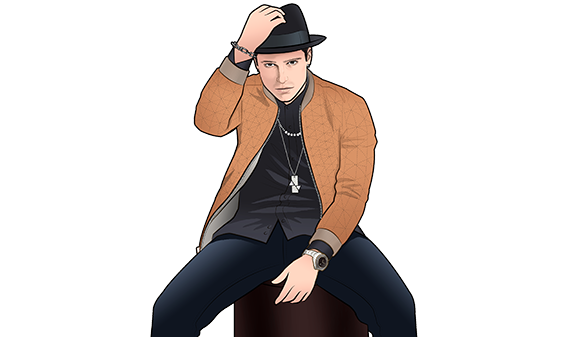 Have you ever fallen for someone on your screen only to find out they were errr….not exactly what you expected?
Or they didn't exist at all?
Or you were gushing over their 21-year old body, which has gone a little downhill in the last 10 years?
Sick of it already?
Well, so are the creators of 7heaven, the new Swedish mobile dating app that has been making some serious headway since its' release earlier this summer. It aims to take the phoniness out of dating apps, by creating a candid meeting spot for flirting, chatting, and maybe even love.
7heaven focuses on accountability – it's a selfie-only app, where each photo you upload must be taken from your mobile device within the last six hours.
The idea is to create an "image-line" of your life, with different selfies in different situations. Each photo is time and location stamped, so that people viewing your profile get a real sense of what you're all about.
My 7heaven Story
I first came across 7heaven when the creators messaged me on Twitter a few weeks ago after posting an article about dating apps. They sent me their promo video and asked me to check out their app, (which is available on both iPhone and Android and FREE until September 30th 2015).
Always a sucker for a freebie, I went for it.
But not before paying a little visit to their Facebook page. When I went there, the first thing that struck me was that I was happy to be here. The page was full of smiling faces, cool motivational quotes, creativity, and real-life love stories "from the digital age", by people who had used the dating app.
Oh, and did I forget to mention – they are working with Eric Saade? #MadeInSweden
Yep, the dreamy Swedish pop-star has jumped on board the authenticity train, saying that people who create dating apps need to start taking responsibility for fake and dishonest profiles that are prolific throughout most dating sites.
Apparently Saade is much more than just his good looks and perfect voice, he is also a savvy investor, and got in touch with 7heaven after hearing what they were all about.
"I contacted 7heaven and wanted to participate because I love the idea." He said.
"Today, most people meet through online dating, but unfortunately there are many "unserious" profiles that either show old photos that are not at all consistent with reality, or completely fake photos–showing an entirely different person."
Will It Work?
Are make-up free selfies and shirt-on photos in your lazy Sunday track-pants, the new road to love?
'Doubtless', you scoff.
But I beg to differ.
I believe that we, as a dating culture, are finally ready to allow more honesty into our love lives.
Hear me out.
When dating apps first came out, it was magical. We could sit at home in front of the TV eating ice-cream and surf through all the potential future partners out there without even putting real pants on.
But it started to wear thin when these apps turned up disappointment, time and time again.
I'm not just talking about most girls' ability to look wayyyy better in a photo than real life, or that 'doctor' who turned out to be a scam artist. I'm talking about a less "staged" approach to finding love.
No, he doesn't have a six-pack, but look how cute he is when he's watching his favorite band! Her cheekbones aren't quite as nice when she isn't duckfacing with her girlfriends, but I love that she isn't afraid to get sweaty playing soccer.
These are the kind of things that build real life connections, romantic or not. And try as we might, we can't avoid that.
And if you're worried that some extra selfies showing the real you are going to send humanity crashing into a narcissistic burning ball of hell, don't be. We already take 93 million selfies a day, a few more isn't going to tip the scales.
Final Thoughts
7heaven is set to hit the UK and Germany soon. I'm interested to see the impact of this new app as people are forced into a more authentic way of making connections online.
Will it crash and burn, or are we ready to change the way we find love?
Let's see: honesty, authenticity, and a super-hot Ambassador/Investor? I don't know about you, but that's just about ticked all my boxes for dating apps – now please excuse me while I take a selfie.
If you haven't already, sign up for our free 30 day Texting Club with over 300 messages!
Recommended for you
Speak Your Mind!
If you'd like a picture to show up by your name, get a Gravatar.