This amazing text flirting guide will show you how to catch and secure the red-hot desire of your dream partner and keep it burning, even in the long run.
With this program, singles will learn how to...
Control your mind and put all the odds in your favor. We'll tackle mental toughness and how it can make or break your text game.
Have them replying faster than fast, instead of always getting the cold text shoulder.
Put a winning strategy in place and stop wasting your precious time chasing after the wrong target and, more importantly, losing killer opportunities with your potential dream partner.
Avoid the biggest texting mistakes that most people unconsciously make.
While couples will learn how to...
Unlock your partner's secret fantasies.
Improve daily communication and make texting fun instead of a chore.
Make them crave you by unleashing unique romantic text message ideas that tease them, intrigue them, and have them begging for more.
Create and nurture intimacy and your connection through masterful texting.
And much, much more!
Text Weapon: French Seduction Made Easy eBook is a unique flirting text bible complete with the powerful French touch in the art of seduction. It contains over 400 pages of relevant and entertaining information. Inside, you'll find valuable resources that you can refer back to anytime you feel unsure about your next move or you're lacking creative text ideas. The tips and tricks revealed inside this eBook would take you years to figure out by yourself.
We've also included a handy quick start guide that will have you sending your own personalized texts faster than you ever thought possible..
There are 15 different categories of messages, totaling over 2,000 creative templates for every stage of a relationship – whether you're getting ready for your first date, have been together for years, or are forced to be miles apart.
You'll have message ideas at your fingertips for a huge range of situations. Some of the messages will have you giggling, and others will make you want to open up your collar...there's really something for everyone. Keep in mind that it's critical to personalize these messages before sending them in oder to sound authentic, and be successful.
We'll teach you step by step how to craft your own captivating texts in three different "flavors" - funny, sweet, and sexy. The program also includes useful, entertaining scenarios to help you avoid blowing it with your dream match.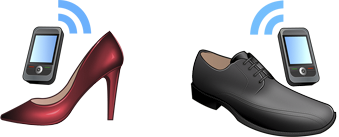 So... what's the price tag for this ticket into their heart?
It's not as much as you are probably imaging. In fact, it's far less than what it's worth.
Dating coaches typically cost upwards from $80/hour, and you can bet your bottom dollar that not all your dating questions will be answered in an hour.
The program that I've put together is like a handheld personal dating/relationship coach that will save you time, energy, and heartbreak. It will also put all the odds in your favor so you won't stay eternally single, watching one dream partner after another fall for someone else. Or, if you're in relationship, jealously observing all the flirty couples all around you, while asking yourself "why can't my relationship be like that too?".
Isn't that worth investing a small amount of money?
Why should I try text flirting?
Singles, there are so many great guys and girls out there, and you're one of them. Unfortunately, sometimes the best people are left on the sidelines because they don't have a clue how to effectively create desire and keep it burning.
So, next time you meet a fantastic girl, don't send her: "Nice to meet you, Kevin". Instead, make your text stick out from all the rest she receives and wow her with: "Beautiful, smart, and you like spicy wings. This could be love. Kevin"
Long term doesn't need to mean boring...
Couples, if you're in a long term or long distance relationship, then you know that keeping the passion alive requires a lot of work. It's hard not to lose track of all the fun, flirty sexiness that you once enjoyed together.
Don't send your significant other text bombs such as: "Hi, how are you?" or "Want to eat at 5?"
Learn to send them something that will stay in their mind a lot longer, such as: "Loving you is a dream. I never want it to end."
You have a golden opportunity: Take advantage of this unfair, underused seduction weapon before others catch on.
Singles, would you like to learn how to show that special someone that you're a keeper while pumping up their passion and feeding their desires? Couples, would you like to keep boredom at bay in your long distance or long-term relationships?
One final question. Would you like to do all of that remotely, creatively, inexpensively, and instantly?