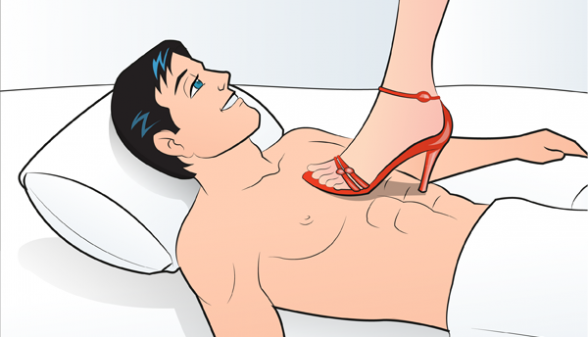 Cute Flirty Texts That Work
When it comes to starting or maintaining a successful relationship—one that is equal parts loving, fun, and downright sexy—flirting is fundamental. Why? Because if you want to turn a stranger into a potential date, flirting is often the means and mechanism that will make it happen. The same also holds true if you want to morph a good friend into a lover, or if you just want to keep your already established relationship fresh, enjoyable, and of course red-hot. Flirtation is the spice of life; so what are you waiting for? Why not start by sending your partner flirty texts? Or if you're shy, try out some subtle flirty texts first.
Flirty Texting Tips
The key to flirty text messages is showing who you are, while focusing on your partner. In order to do this, you need to have creative text ideas that display your unique personality. When you are texting, take the necessary time to craft an interesting and memorable message that will stay on his or her mind much longer than on their screen. Instead of texting "You are pretty/You are handsome" text instead "You dimple when you smile. Adorable." You could also write your partner funny flirty texts such as "How about you, me and large deep dish pizza baby?" Funny flirty texts are great for breaking up a series of sweet or sexy messages.
Taking action cures fear. So, don't just plan on how to write sexy flirty texts, jump in and get ideas from our flirty texts examples below.
15 Flirty Text Examples
1. I enjoyed the hug, but next time I want a real kiss.
2. Sweet dreams are made of girls/guys like you. Thanks for the great evening.
3. It was uncanny how we hit it off – like I've known you forever.
4. Sleep tight. Promise me that you'll dream of me too.
5. It's not every day I meet someone like you.
6. Thanks for saving me from that floozy/jerk last night. We should meet again under better circumstances.
7. I haven't had that good of a night in DAYS. Let's meet again soon 🙂
8. Beautiful, charming, smart, and you like spicy food. I think I'm in love.
9. What I remember from last night: beautiful/handsome date, amazing dinner, and you being a great kisser. Not necessarily in that order.
10. Maybe we could meet up later to discuss life. Or if that sounds too boring, we could always just make out 🙂
11. Thanks for a wonderful dinner. You have great taste in food. And it seems that I have great taste in picking out dinner dates.
12. Let's do that again sometime, but with less talking and more… other stuff 😉
13. Glad I asked for your phone number. Next time I might ask for something more.
14. Looking forward to getting to know you A LOT better….
15. Had a blast. Next time, dessert's on you. Literally 😉